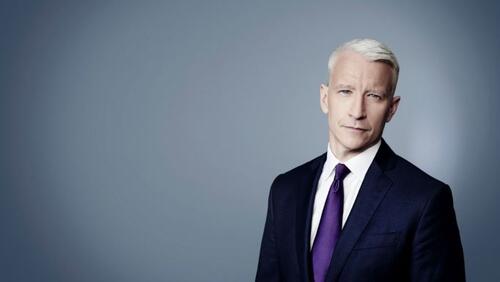 The Head of Timothy Dwight Residential College, Mary Lui has announced
Anderson Cooper as the Spring 2023 Chubb Fellow.  A Yale graduate, Cooper completed his Bachelor of Arts degree in political science. Familiar to all of us as for his award-winning work with CNN news, he anchors Anderson Cooper 360°, a global newscast that brings in-depth reporting that go beyond the news headlines. Cooper is also a regular correspondent for CBS's 60 Minutes. At CNN and 60 Minutes, Cooper has won a number of major journalism awards, including twenty Emmy Awards, including two for his coverage of the earthquake in Haiti, and an Edward R. Murrow Award. Cooper has also published three books – Dispatches from the Edge: A Memoir of Wars, Disaster, and Survival (2006); The Rainbow Comes and Goes: A Mother and Son on Life, Love, and Loss (2016); and Vanderbilt: The Rise and Fall of an American Dynasty (2021), co-authored with Katherine Howe.  All three works have topped the New York Times best-seller list.
We are deeply honored to have such a distinguished leader in the field of journalism join the impressive list of Chubb Fellows who have visited Timothy Dwight College.  The Chubb event is scheduled for 4:00pm on Monday, April 10th at the Yale University Art Gallery Auditorium located at 111 Chapel Street.  Ticket Registration opens up at 8:00pm, Friday March 31, 2023 via the Chubb Fellowship website. 
At the Chubb event Mr. Cooper will share his experiences in journalism, reporting, and as an author.  A post-lecture reception with Yale dignitaries and special guests will take place at the Head of College House in Timothy Dwight College.  A formal dinner with university students will follow in the Timothy Dwight College dining hall.