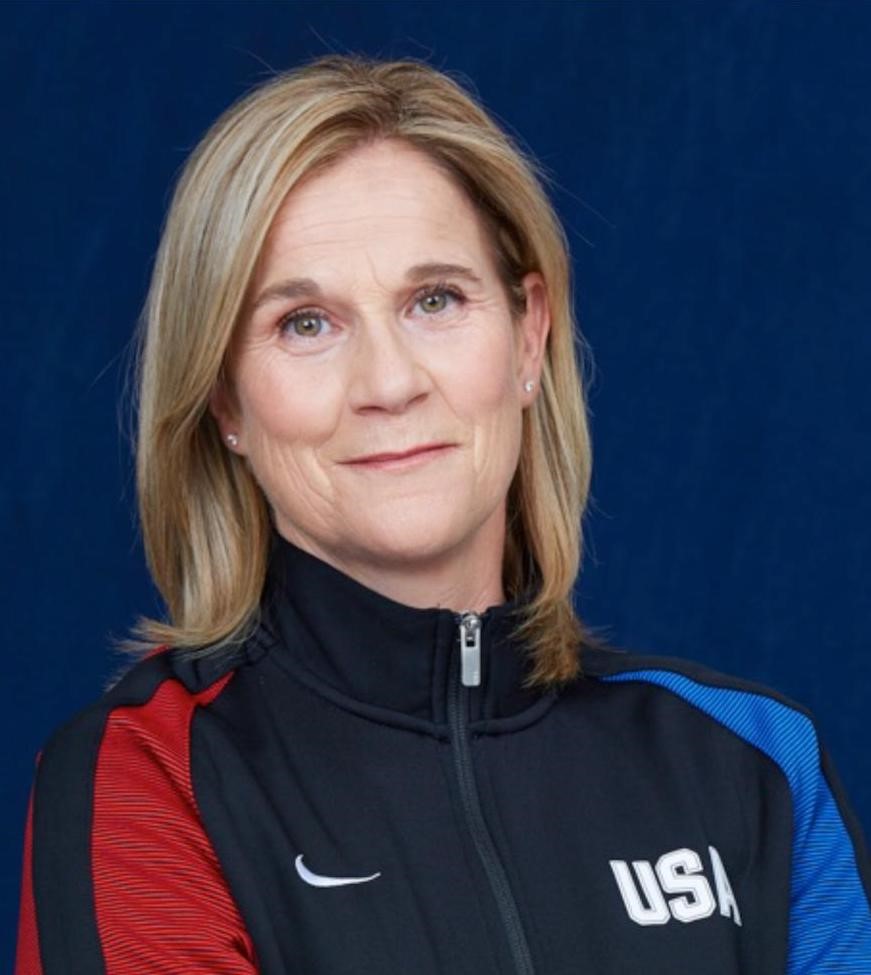 Ambassador for the U.S. Soccer Federation
The Chubb Fellow for Spring 2020 is Coach Jill Ellis. 
Coach Ellis is the winningest head coach of the U.S. Women's National Team -  leading the team to victory in back to back World Cup Championships.  She will transition from her role as head coach to ambassador for the U.S. Soccer Federation, where she will communicate, lead, guide, and develop the sport from off the field.
Originally from Portsmouth, England, Ellis's family moved to the U.S. when she was 15.  A scholar-athlete, Ellis attended the College of William & Mary where she earned her BA in Literature and Composition and lead the women's soccer team as a forward.  Ellis was a Third-Team All-American during her senior season in 1987 and helped her team to the National Collegiate Athletic Association (NCAA) tournament's Elite Eight that season.
The only female coach to hold a United States Soccer Federation Pro License, Ellis served as Head Coach of women's soccer for the University of California at Los Angeles for twelve years beginning in 1999.  Under her leadership, she took the Bruins to eight Final Four appearances – seven of those in a row – and six straight Pac-10 (now Pac-12) championships.  The National Soccer Coaches Association (NSCAA) of America named Ellis the 2000 National Coach of the Year just after leading the Bruins to the NCAA Final in her second season as head coach.
A summary of her many accomplishments include:
Head Coach -  2x World Cup Champions
2 x FIFA World Coach of the Year
Overall Record:  106 wins, 7 losses, 19 ties
Head Coach UCLA 12 yrs
8 Final Four appearances – including 7 in a row
6 straight Pac 10 championships
Only female coach to hold a USSF Pro License
Division 1 All-American soccer player at William and Mary